Covid-19 Outbreak Event Cancelled
INDIAN CULTURAL ROAD SHOW - SATURDAY 28th MARCH 2020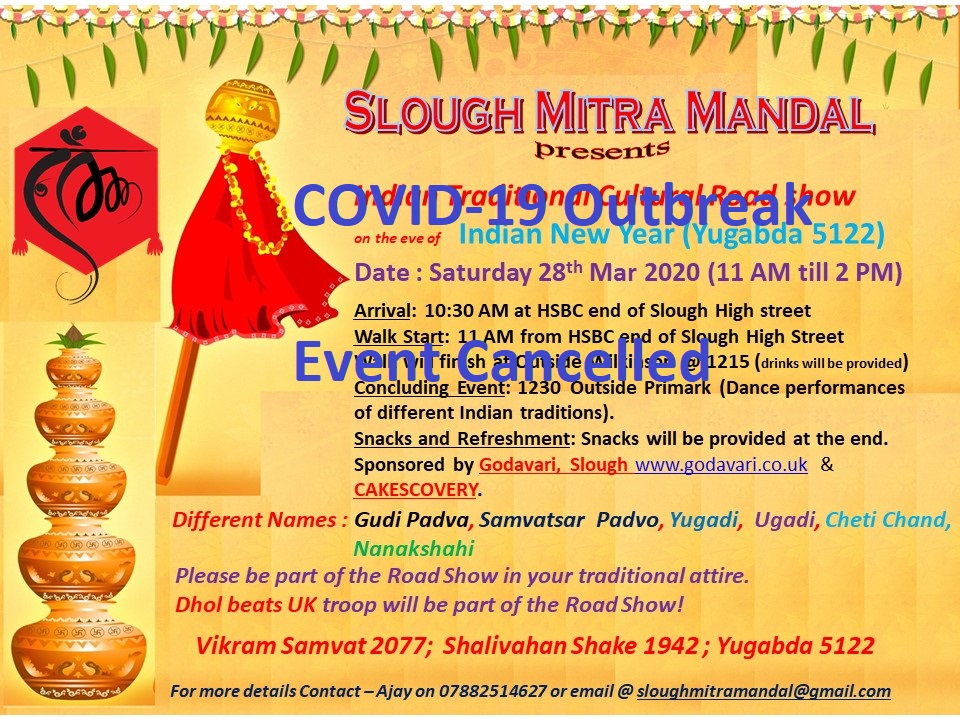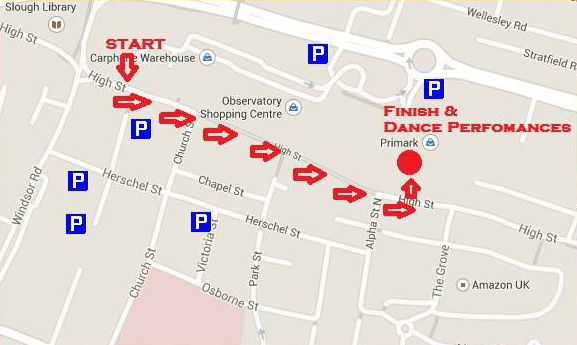 SMM is proud to announce its 7th Indian Cultural Road Show at Heart of Slough (Slough Town Center, High Street) followed by Indian Traditional Dance performances inside Observatory opposite Primark.
The aim of the event is to portray Indian Culture to the wider society of UK, So take out your traditional attire and make it ready for the big day.
Date : 28th March 2020
Time: 10:30 AM till 2:00 PM
Road Show: A short walk towards Slough High Street via M&S and finish it Outside Wilkinson, there will be Dhol, Saffron Dhwaj, Gudhi part of the organised walk, the highlight will be our traditional attire, parents can dress up kids like any of the Indian patriotic character or even any of the Deity(if possible)
Indian Traditional Dance performances: Our aim is to represent different Indian cultures via dance performances... we are trying to get performances in Maharashtrian, Bengali, South Indian, Punjabi, Rajasthani any other Indian folk dances along with Kathak, Bharat Natyam and Garaba as well.
It is an Open event and free for all, but to make the refreshment arrangements we want your email confirmation of the participation.
Also, we will need lots of volunteers to help us before-during-after the roadshow, so please reply back stating your interest in being volunteer for the event.
Parking Information: