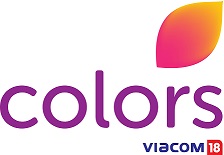 Presents
Slough Mitra Mandal's 7th Ganeshotsav
"The Ganpati Festival"


From: Thursday 24th August 2017
To: Tuesday 29th August 2017
Venue:
Slough Hindu Temple
Keel Drive
Slough
SL1 2XU
Please join us for the Arrival Procession of the God of wisdom and prosperity - "GANPATI BAPPA" on
Thursday 24th August at 05.00 pm. Ganapati Sthapana will be done on the 25th August 2017 at 10:30 am.
Slough Mitra Mandal is once again excited to announce the grandeur celebration of Ganpati Festival in Aug 2017. There will be the usual Arrival procession, Majestic Aartis, Mahaprasad, Antakshari and other cultural events, showcasing local talent from all age groups. This year the event is during August Bank Holiday weekend, which gives use opportunity to have wide varieties of cultural activities for 4 days.
All the residents of and around Slough are cordially invited to take part in various cultural programs and competitions
MAHAPRASAD
– Will be served on all 6 evenings (24th Aug to 29th Aug) and afternoon of 25th Aug and 27th Aug.
PARKING
- No subsidized parking at Copthorne Hotel, so please don't park inside hotel. Please park considerately along the roadside. Do not block any resident car, already parked car. Do not park where no parking cones are in place. Do not park on yellow lines during restrictio hours
Ganesha Arrival Procession
Arrival Procession Date - Thursday 24th August at 05.30 pm
Procession Address - Slough Hindu Temple, Keel Drive, Slough SL1 2XU

Ganesha Visarjan (Immersion) Procession
Visarjan Date - Tuesday 29-Aug-2017 05:30 pm
Visarjan Location - Jubilee River, Slough Road, A332
Nearest Post Code - SL4 6HR
How to reach at the Visarjan Site - Click Here to view the route
Parking - Note that there is very limited parking at Visarjan site. Use Slough Road for Parking (B3022)


Guidance for Participants
The following guidance for participants should be observed as directed by Slough Borough Council:
Behaviour:
All participants, and supporters associated with or accompanying the Ganesh procession, should
1. Behave with due regard for the rights, traditions and feelings of others in the vicinity.
<![if !supportLists]>2. <![endif]>Refrain from causing any damage to parked vehicles and properties.
<![if !supportLists]> 3. <![endif]>Refraim from throwing litter
<![if !supportLists]> 4. <![endif]>Obey the Highway Code while by the side of road.
<![if !supportLists]>5. <![endif]>Obey the lawful directions of Ganesh procession organisers and stewards at all times, from start to finish.
Procession Route:
The procession should be positioned on footpath or green by the side of the carriageway/road so as to allow for the free flow of traffic. Participant and supporters associated with or accompanying the public procession, should keep to the designated route as approved by the police.
Alcohol:
Alcohol should not be consumed immediately prior to, or during a public procession.
Competitions
Watch this Space!
Maha-Prasad Contribution
Looking at the last year's tremendous response, during this 7th Year of Ganpati Festival, all willing Ganpati devotees have been offered an opportunity to be a "CONTRIBUTOR" for Maha-Prasad/Bhojan that would be served on all 6 days in the temple (24th Aug 17 – 29th Aug 17), courtesy of The Slough Hindu Temple.

All you have to do is contribute a minimum of £51 only and maximum as per your wish towards the Maha-Prasad. All such contributors will be pooled together and then allocated a day each when their names will be displayed in the temple. The contribution will be collected by Slough Mitra Mandal and handed over entirely to Slough Hindu Temple.

GENERAL PRASAD
The Prasad can be sponsored in any form, like – Fruits, Sugar-balls (Sakhar-Futane), Pedhas, Mithaees/Sweets, Grounded dry coconut + Sugar, Groundnuts or any food item and can be brought on-the-day.

Thank you very much in anticipation.

If you wish to be a Maha-Prasad contributor, then please transfer the funds to the SMM bank account mentioned below. (please note change in SMM bank account)

A/c Name: Slough Mitra Mandal
Bank: Metro Bank
A/c no: 15766255
Sort Code: 230580
Ref: "MPRSD_SMM_2017"

Please do not forget to get in touch with or write an email to:
Ajay Murudkar on 07882 514627 (ajaymurudkar@hotmail.com) or
Yogesh Chavan on 07708 920324 (yogi_chavan@hotmail.com)
Contact Persons
Mandar Mirashi
07535 120906

Ajay Murudkar


07882 514627

Adhish Desai
07525 687036

Yogi Chavan


07708 920324
Schedule
Day
Time
Activity
24th Aug 2017 Thursday

16:30 – 17:00

Welcome and Introduction

17:00 Onwards

Ganesh Arrival procession with Dhol Beats London troop

19:45

Mahaprasad

25th Aug 2017 Friday

10:30 : 12:00

Ganpati Pooja, Sthapna

12:00 : 12:30

Morning Aarti and Prasad

12:30 : 13:30

Mahaprasad

18:00 – 20:00

Kids Drawing and Painting Competitions (All age groups), Mehandi Competition

20:00 : 21:30

Evening Aarti and Mahaprasad

26th Aug 2017 Saturday

10:30 – 11:00

Morning Aarti

16:00 – 17:30

Kids Fancy Dress (0 to 2 and 3 to 6)

17:30 – 19:00

Kids Dance Performances

19:00 – 19:30

Kids Fancy Dress (7 to 13 Age Group)

20:00 - 21:30

Evening Aarti and Mahaprasad

21:30 - 22:30

Gata Rahe Mera Dil (Musical Programe of Golden oldies and melodious new Bollywood numbers. Singer - Shalini, Dnyan and Yogi)

27th Aug 2017 Sunday

10:30 - 11:30

Atharvshirsh (1000 time collective recital of Ganpati mantra)

12:00 : 13:00

Morning Aarati and Mahaprasad

16:00 – 17:30

Kids / Adults Talent shows

17:30 – 19:30

Dance Performances

20:00 - 21:15

Evening Aarti and Mahaprasad

21:15 – 22:30

Antakshari

28th Aug 2017 Monday
BANK HOLIDAY

10:30 – 11:30

Morning Aarti and Prasad

16:30 - 17:30

Group Activities

17:30 - 19:30

Quiz Show – Involving All the Audiences.

20:00 : 21:30

Evening Aarti and Mahaprasad

29th Aug 2017 Tuesday

10:30

Morning Aarti and Prasad

16:00

Evening Tea, snacks

17:00 onwards

Ganesh Immersion (Visaran) procession

20:00

Mahaprasad